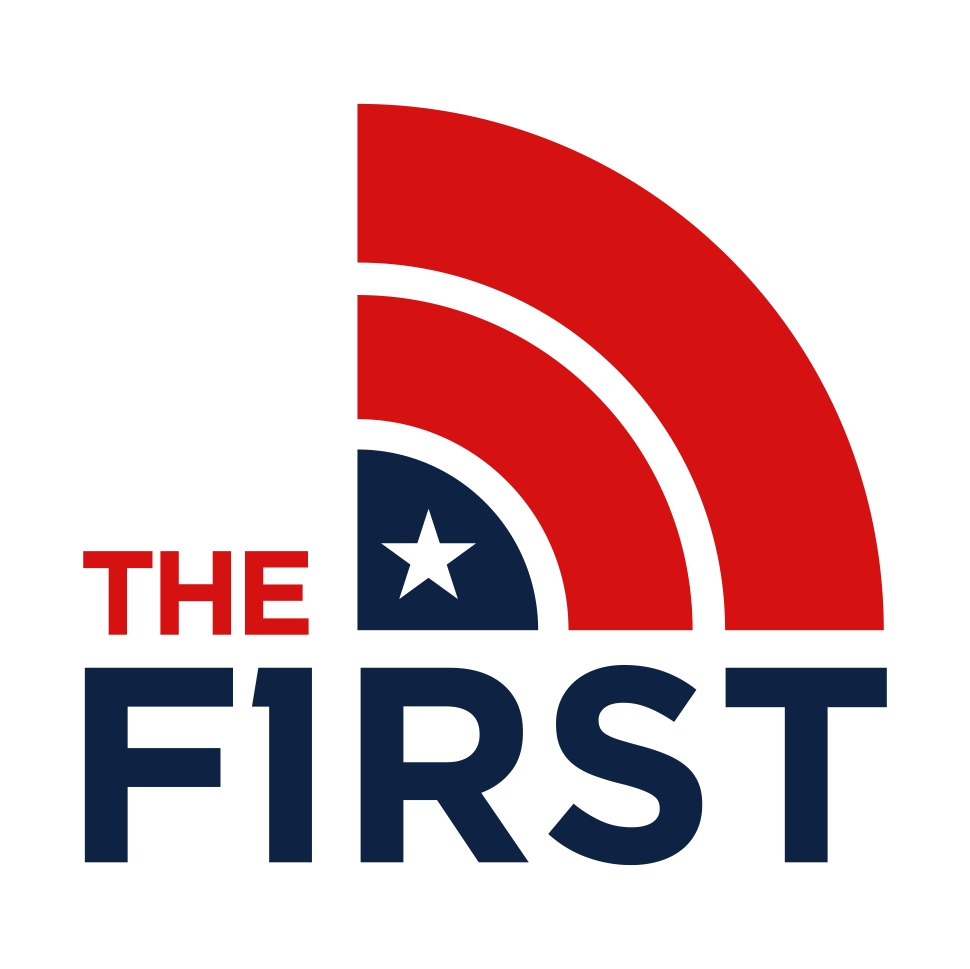 Welcome to The First. We are so glad you're here.
We exist for the massive group of Americans whose voices have been ignored. The people who are passionate about American values, aren't afraid to engage big ideas, and who care about where this country is headed.
The people who are conservative in their views, but aren't beholden to any party's talking points. The independent thinkers who rely on things like the facts, context, and perspective to inform their ideology. The people who, although they form the backbone of this country, have been cast aside by the politicians and the media.
They are why we created The First. You are why we created The First.

The First is a new network for free speech and big ideas. It's a home for people who don't automatically believe the first thing that they read in the New York Times or hear on NPR, Fox, or CNN. A platform for people who are little bit skeptical, a little bit curious, and whole lot interested in diving much deeper into the issues that matter. It's a forum for new thought, new approaches, and an enlightening voice for a new America that embraces the founding principles and ideals that formed the greatest country on the planet.
The First launched in October, and since then has taken off like wildfire. We've already added new shows and contributors in our quest to be the destination for conservative opinion and commentary. Currently, our lineup consists of legendary commentator Bill O'Reilly, Dana Loesch, Buck Sexton, Jesse Kelly, and Mike Slater, as well as a slew of popular contributors. You can find everything from reaction to the news of the day to presidential speeches.
We hope that with this lineup (which you can see in full here) and our consistent commitment to growth we can earn a regular place in your day.
How to watch
The First is FREE. No subscriptions. No credit cards. No trials. No censorship. It's for people who are genuinely curious. People who value free speech and big ideas. If you want to go deeper and are tired of wading through the mainstream media's tired talking points, then check out The First.
Find all the ways to watch The First, including our app, by clicking here.
Getting in touch with us
Much like our country, The First should be a laboratory of ideas—and the best ones will always win. And also like our country, this network is a continual work in progress. So, please, don't be shy in letting us know what you like and what we can do better: ideas@thefirsttv.com.
We want to engage with you where you hang out. So follow us on Facebook (TheFirstOnTV), check us out on Twitter (TheFirstOnTV), and see what we're doing on Instagram (TheFirstOnTV). You can also watch all of our shows on-demand over at our YouTube channel (TheFirstonTV).
And finally, we have two emails that we send out to keep you informed. Our daily email is called Up First, and it includes everything you need to start your day. We give you what everyone's going to be talking about, plus what others have missed, and then provide instant analysis so you can be prepared to fight back against the liberal media's talking points. You'll also get relevant deals from partners who hold your same values! You can sign up for that below:
Get the Daily Email!
Speaking of media, we also send out a specific media watchdog email three times a week. It's called Fourth Watch, and it's brought to you by a veteran journalist that spent years on the inside. He'll expose the ridiculousness of the mainstream media, as well as offer a fresh perspective on what's going on. You don't want to miss it!
Thanks for checking us out! We don't take it lightly, and we're honored to be able to gain your trust.
The First