With the latest "Twitter Files" investigation revealing that Twitter did, in fact, blacklist and "shadow ban" conservatives users, some lawmakers are claiming that Jack Dorsey, who stepped down as Twitter's CEO last year, lied to congress.
"Yet how many times did I hear [Jack Dorsey] say, including to Congress, that Twitter never targeted conservatives," Missouri Senator Josh Hawley said, "And how many 'reporters' repeated this lie over and over and over and over[.]"
Indeed, during a congressional hearing back in September of 2018, the then-CEO was asked if Twitter was "shadow banning prominent Republicans" or using political ideology to make content moderation decisions. Dorsey responded with an unqualified "no."
It's unclear to what degree Dorsey was personally involved in many of the controversial moderation decisions his company made and, therefore, difficult to know whether his statements would constitute perjury or ignorance.
For what it's worth, Twitter's current owner Elon Musk has come to Dorsey's defense, noting that decisions were often made without Jack's knowledge.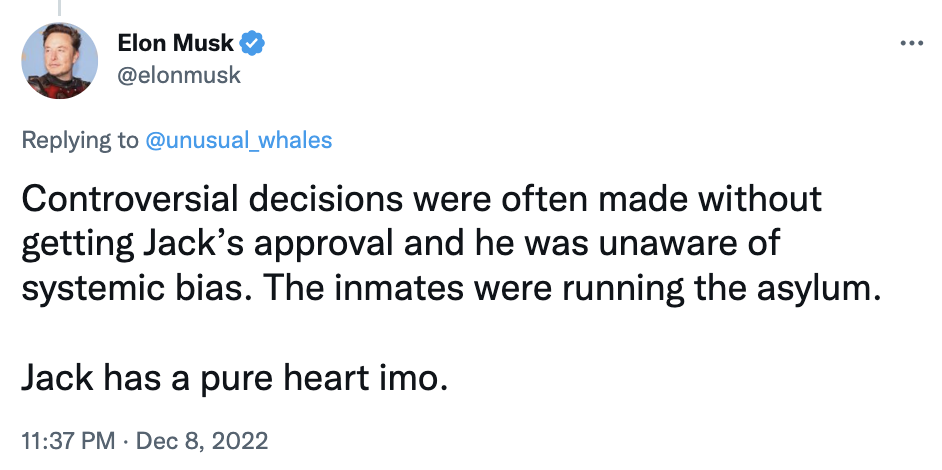 READ MORE: Musk Drops 'Twitter Files Part 2', Platform Had Secret 'Blacklists'