Florida has been called by Decision Desk HQ. It's officially a race. Trump is, so far, ahead in Michigan, Georgia, and is overperforming in New Hampshire, though likely will lose that state to Biden.
With greater than 95% of precincts reporting, Florida is a must-win for Trump in order to have a chance.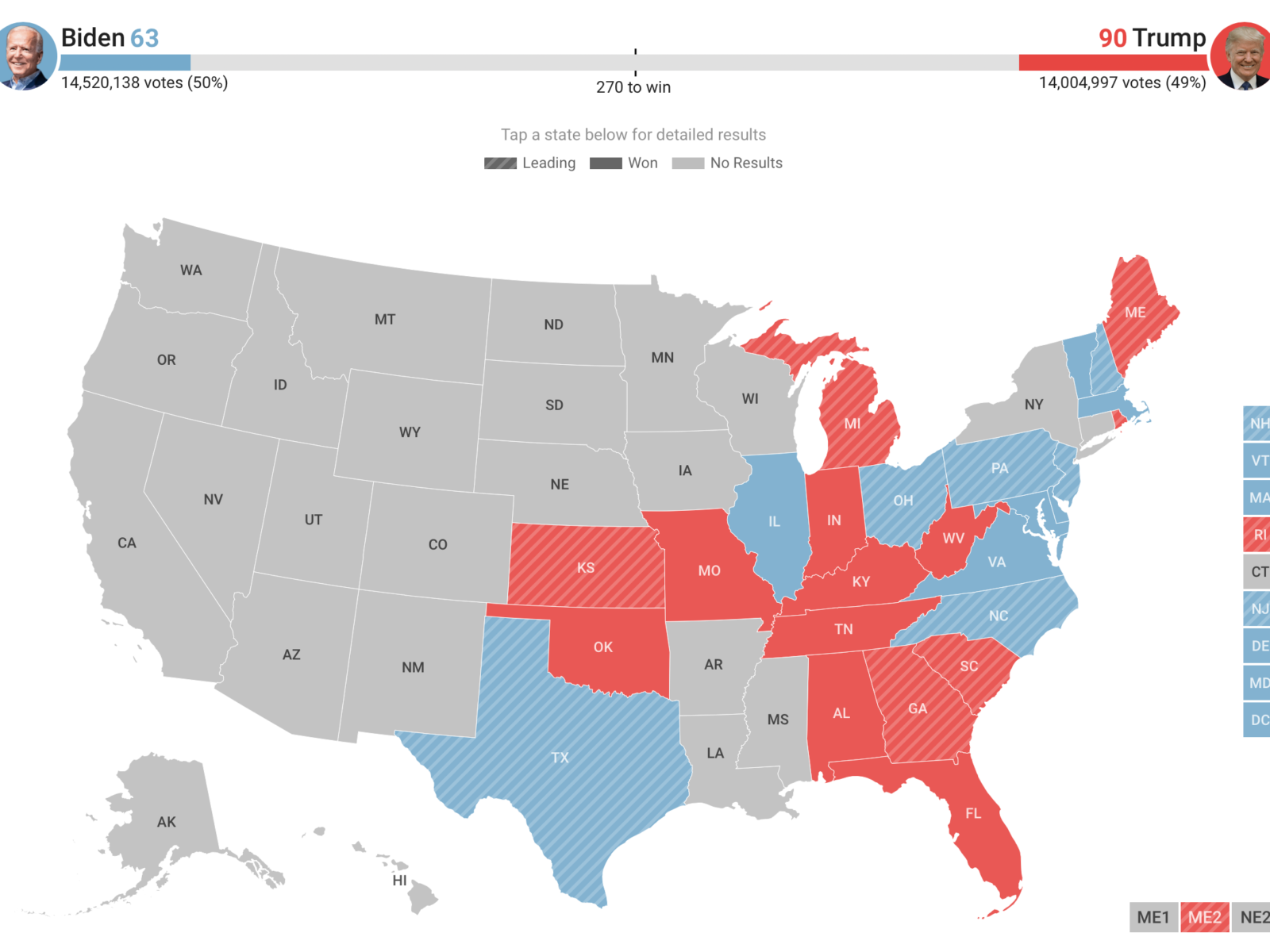 Ladies and gentlemen, as of 8:30 p.m., we have a race. Let's see if Georgia holds. In Cobb County, Biden had a 2:1 advantage in mail-in votes. I expected 3:1, which means Biden is underperforming. I don't think we're going to see the giant blue tsunami, but we may not see the big red wave either.
Maybe a little of both, but it's early.
Follow Steve on Twitter @stevengberman.
The First TV contributor network is a place for vibrant thought and ideas. Opinions expressed here do not necessarily reflect those of The First or The First TV. We want to foster dialogue, create conversation, and debate ideas. See something you like or don't like? Reach out to the author or to us at ideas@thefirsttv.com.