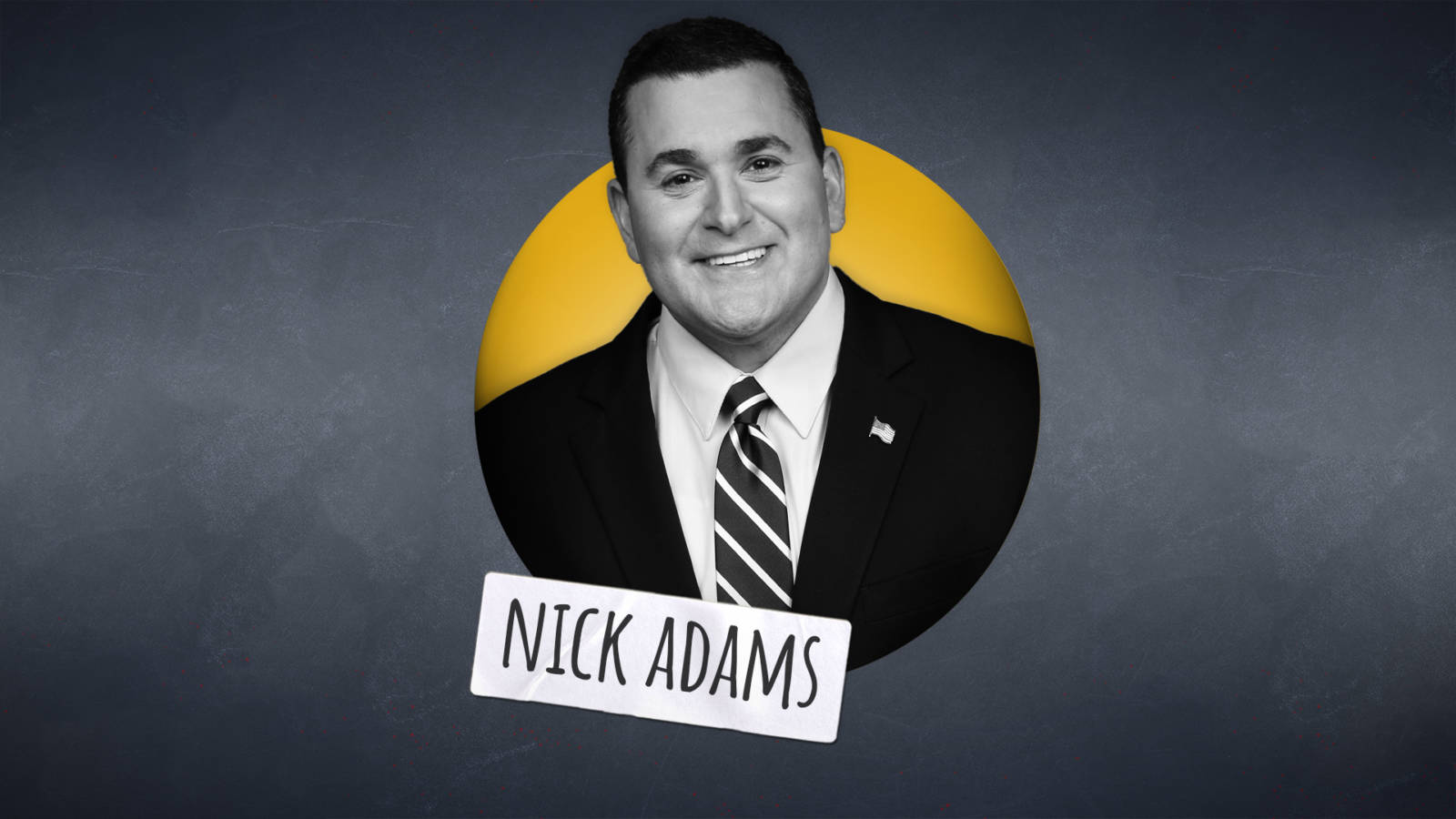 Nick Adams is a four-time best-selling author, motivational speaker, Fox News commentator, business innovator, and Stage IV cancer survivor.
Adams has appeared on virtually every major television and radio program. He runs the Foundation for Liberty and American Greatness (FLAG), a non-profit organization that teaches civics public schools and informs parents and students on the power of the American Dream. The FLAG Board contains luminaries such as Col. Allen West, Bill O'Reilly, Dennis Prager, Pete Hegseth, Steve Cortes, and many others.
Born and raised in Australia, Adams is an immigrant to America, receiving a rare Extraordinary Ability Green Card.
His book, "Green Card Warrior," detailing his journey to America, received special distinction in March 2017, with President Donald Trump declaring it "a must read." It was the first time in the history of the United States that a sitting President ever endorsed a book. Since then, President Trump has endorsed two more of Nick's books repeatedly, with many in the media calling him "the President's favorite author."
His books have been endorsed, among others, by Chuck Norris, Mike Huckabee, Sean Hannity, Dennis Prager, Ben Carson, Allen West, Dana Perino, and the NRA.
In the United States, Nick has spoken at conventions, corporate meetings, military bases, universities, high schools and churches, in 42 states.
Adams earned both undergraduate and postgraduate degrees in Media and Communications, Political Science and Germanic Studies, at the University of Sydney. He was publicly elected as Councilman at the age of nineteen in 2004, and then elected the youngest Deputy Mayor in Australian history in Sydney, at the age of 21.