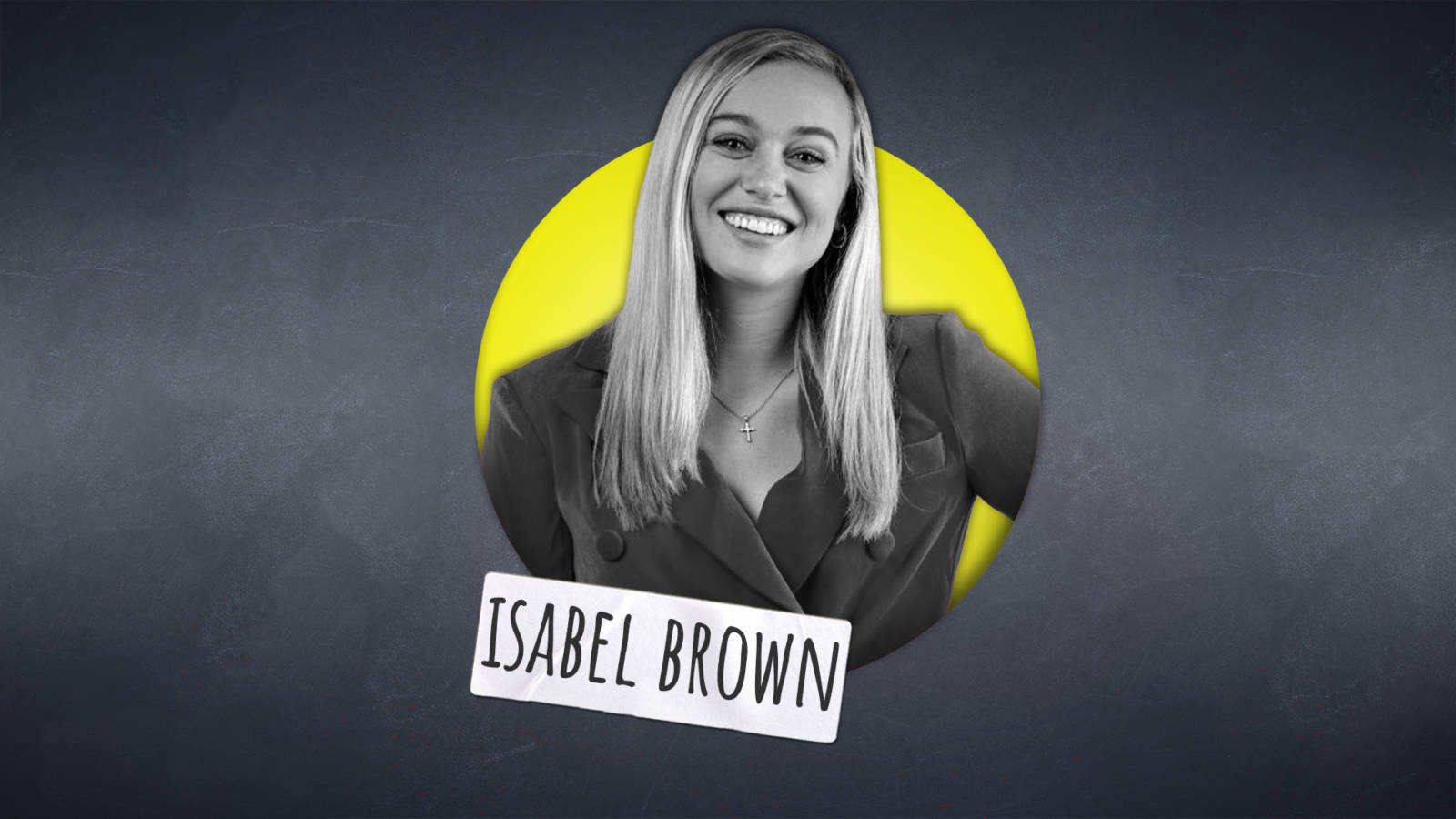 Isabel Brown is a Generation Z voice who jumped into the conservative movement after enduring years of leftist indoctrination on her college campus. She is a 2019 graduate of Colorado State University with a degree in Biomedical Sciences and in 2020 earned her Master's Degree at Georgetown University in Biomedical Sciences Policy and Advocacy. Recently, Isabel also applied and was accepted to law school and intends to pursue her JD in the coming years.
After working with Turning Point USA on campus, Isabel became a Turning Point USA Contributor/Spokesperson to continue sharing the powerful message of the organization. She is the soon-to-be proud host of a TPUSA Production—stay tuned!—and regularly speaks on campuses nationwide.
Isabel is currently in the publication process for her first book, "Coming Out Conservative: Finding My Voice on an American College Campus," which tells the story of her experience grappling with indoctrination and intolerance while attending Colorado State University. Her book is expected to be released early 2021.
As a rising voice in the conservative movement, Isabel has produced content with PragerU and regularly appears as a guest on several news networks, including Fox News, Newsmax, OANN, Newsy, Bold TV, and as a contributor for The First TV.
Isabel is also a former U.S. Senate and White House Intern for the Trump Administration. You can follow her on social media @theisabelbrown (Instagram/Facebook) and @theisabelb (Twitter).