Authorities in Germany reportedly arrested 25 people on Wednesday who are suspected of planning to overthrow the government and reestablish a monarchy under 71-year old Heinrich XIII, Prince of Reuss.
Some 3,000 police participated in 137 raids across the country.
According to authorities German police have arrest 25 members of what they've called a "far-right terror group", all of whom have been accused of plotting an attack on the the German parliament. The group, known as Reichsbürger (Citizens of the Reich), has been described as a loose alliance of people who dispute the legality of the current German state and its constitutional order.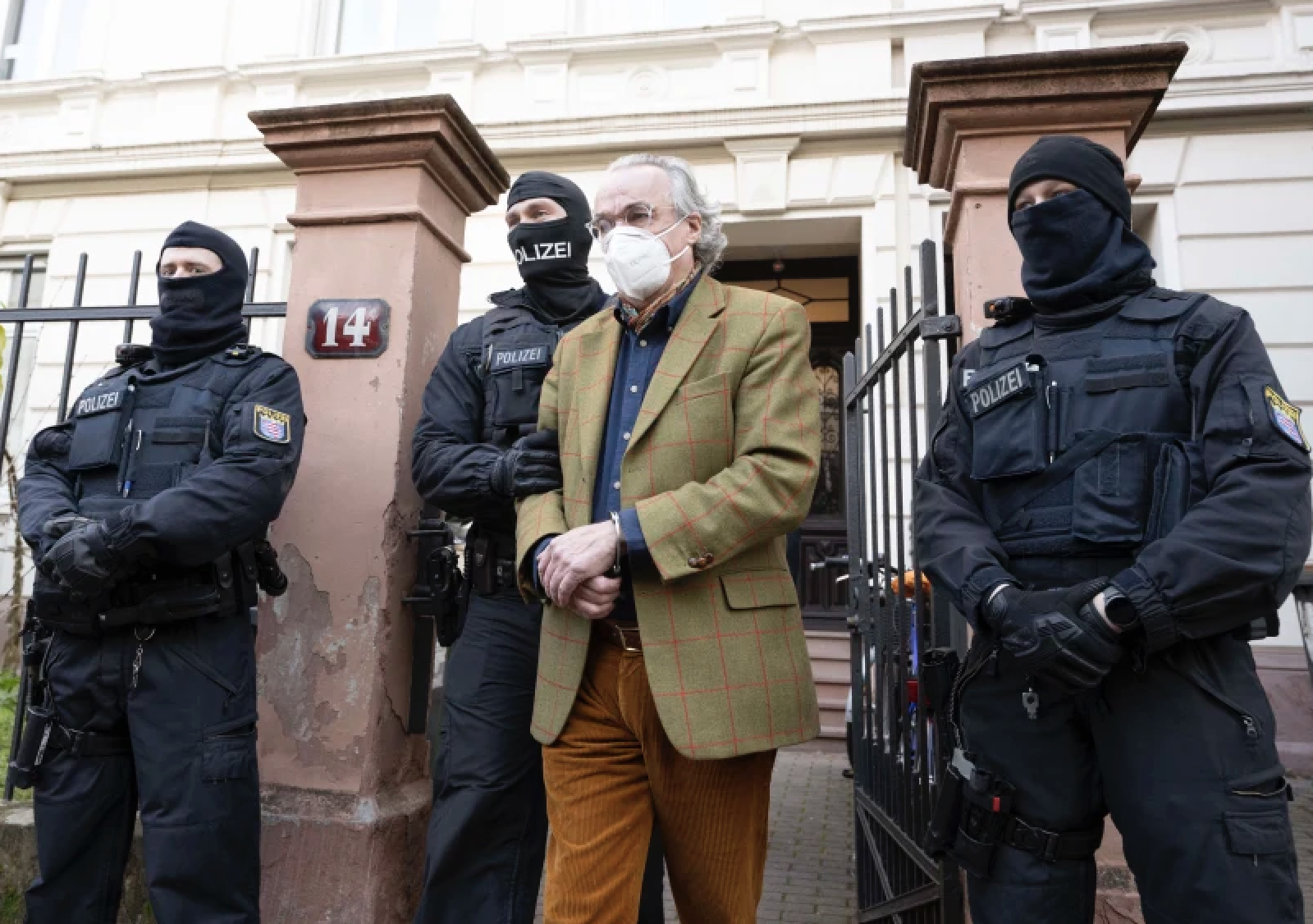 In addition to Heinrich XII, who was reportedly the group's ring leader, police also arrested a 69-year-old former paratrooper, and an ex-member of Germany's federal parliament, and a Berlin judge.
Reuters reports:
The group had emulated the structure of the government, creating a "council" that had regularly met since November 2021 as an administration in waiting with different departments, such as foreign affairs and health, prosecutors said.

They said Heinrich, who uses the title prince and comes from the royal House of Reuss, which had ruled over parts of eastern Germany, had reached out to representatives of Russia, whom the group saw as its central contact for establishing its new order. It said there was no evidence the representatives had reacted positively to the request.