Donald Trump called-out Virginia Lieutenant Governor Winsome Sears over the weekend after the Republican urged the Party to "move on" after the 2022 midterm debacle.
"A true leader understands when they have become a liability. A true leader understands that it's time to step off the stage. And the voters have given us that very clear message," she said. "We have a clear mission, and it is time to move on."
Trump responded on his Truth Social platform.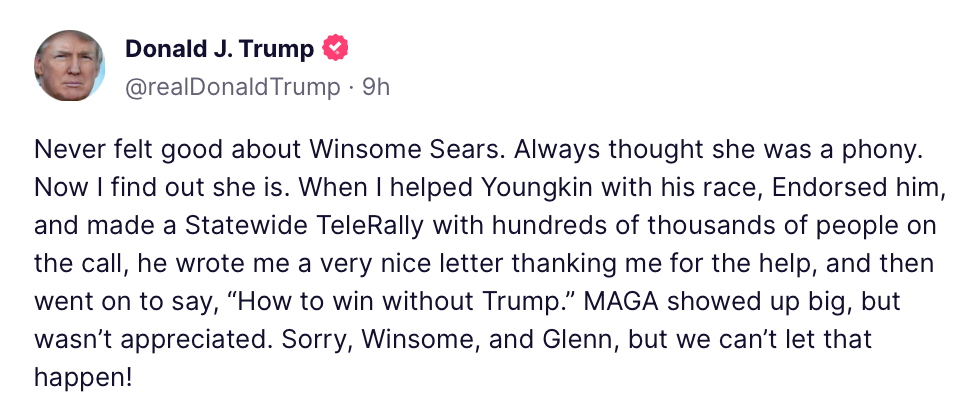 "Never felt good about Winsome Sears. Always thought she was a phony. Now I find out she is. When I helped Youngkin with his race, Endorsed him, and made a Statewide TeleRally with hundreds of thousands of people on the call, he wrote me a very nice letter thanking me for the help, and then went on to say, "How to win without Trump." MAGA showed up big, but wasn't appreciated. Sorry, Winsome, and Glenn, but we can't let that happen!" wrote the former President.