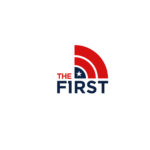 By The First
Length 4:13
Former Trump Chief of Staff Mark Meadows joins "I'm Right" to discuss the Biden administration's border crisis and President Biden potentially pulling U.S. troops from Afghanistan.
The Biden Administration did not heed the their warnings that their policies would cause a border crisis, Meadows tells Jesse Kelly.
The only thing that will stop the mass migration is a return to the successful border policies of the Trump Administration, he argues.