Tucker Carlson became the most-watched cable news host of all time this year, with his Fox News show reaching record highs in the second quarter of 2020. He's a host with enormous influence – truly unique in the media landscape. Carlson has previous stops hosting shows at CNN and MSNBC, as well as co-founding The Daily Caller in the digital media space. And he's the first guest on the premiere of The Fourth Watch Podcast. Listen to the interview, subscribe and follow, rate and review if you like it – find it on Apple Podcasts, on Spotify, or wherever you get your podcasts. Some quotes below: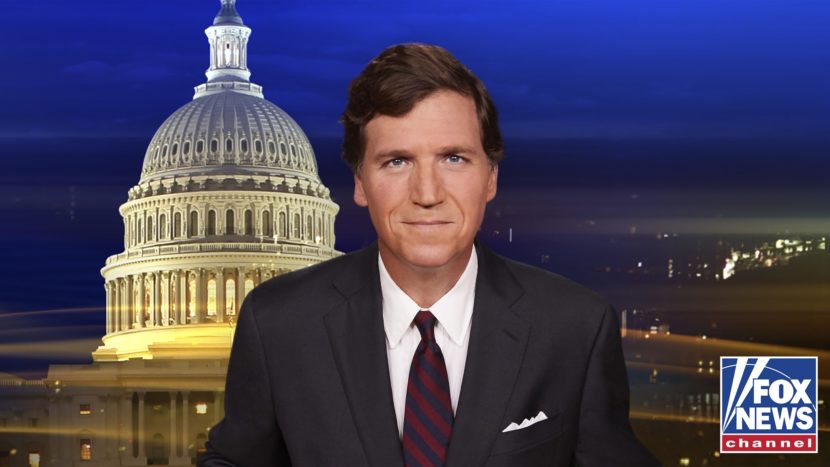 On CNN now: "Now CNN is just purely a praetorian guard for the people in charge. It's just Jeff Zucker's police force…He sends these kids out to silence anyone who's asking too many questions. That's not journalism, ok fine, but it's only not journalism, it's really poisonous. It actually makes my head spin to see a news organization used as a tool of censorship."
On what he thinks of MSNBC and Rachel Maddow: "I do think that Rachel is a pretty sincere ideologue, and I mean that as a compliment. I think she really does believe things, and she's very smart."
On the blandness of the media in 2020: "I just want someone to tell me something interesting. And I can't even read the New York Times anymore. It's not because they're so left-wing, they're not left-wing. They're corporatists… What bothers me is that nobody is willing to take a chance, on anything. Everyone is so terrified."
On tech companies and the media: "Facebook and Google control the overwhelming amount, percentage of ad revenue that flows into digital media companies. And when you control someone's revenue you control someone's company, period."
On Matt Taibbi and others who stand out in the landscape: "Matt Taibbi just says what he thinks. I would say a lot of the bravery actually is not on the left, it's on the independent left."
Also in the podcast – the audio versions of "Blocked" and "How Did This Get Published"… check it out here in full.
Next up: Ben Smith of the New York Times.