Donald Trump demanded new elections in Arizona and Nevada this week as officials their continue to count ballots in pivotal battleground races that could decide who controls the United States Senate.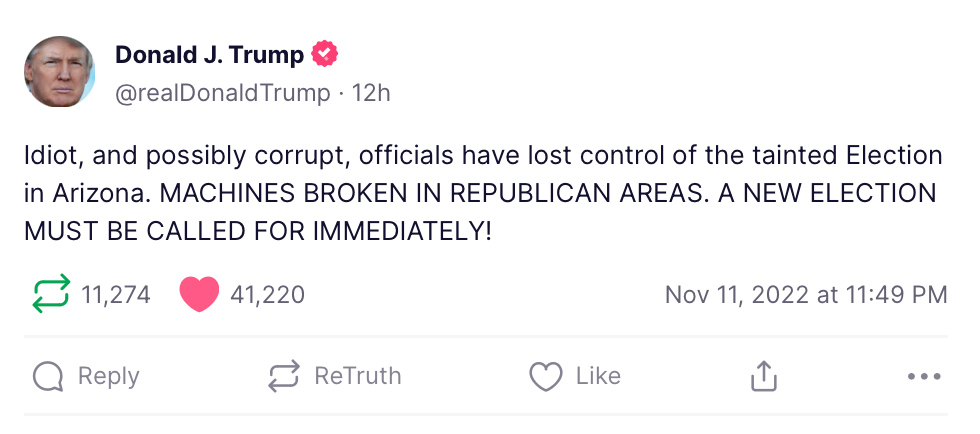 "RIGGED ELECTIONS, OPEN BORDERS = Third World Countries. The USA is a failing Nation!"
"Idiot, and possibly corrupt, officials have lost control of the tainted Election in Arizona. MACHINES BROKEN IN REPUBLICAN AREAS. A NEW ELECTION MUST BE CALLED FOR IMMEDIATELY!" he added.
"Now they're finding all sorts of Ballots in Clark County, Nevada. They are pulling out all stops to steal the Election from Adam Laxalt. Mitch McConnell, the Republicans Broken Down Senate Leader, does nothing about this. He's too busy spending vast amounts of money on bad Senator Lisa M of Alaska, when Kelly S is FAR better. Should have fought and stopped the steal in 2020. Gave Dems 4 Trillion Dollars, never used Debt Ceiling. He is the WORST!" explained the 45th President.