Former President Donald Trump blasted the Supreme Court Wednesday despite picking three of the panel's conservative justices.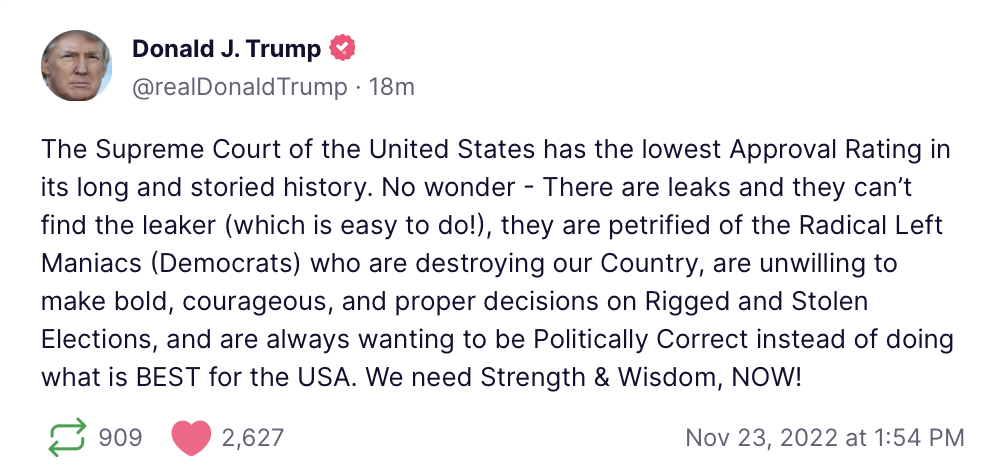 "The Supreme Court of the United States has the lowest Approval Rating in its long and storied history. No wonder – There are leaks and they can't find the leaker (which is easy to do!), they are petrified of the Radical Left Maniacs (Democrats) who are destroying our Country, are unwilling to make bold, courageous, and proper decisions on Rigged and Stolen Elections, and are always wanting to be Politically Correct instead of doing what is BEST for the USA. We need Strength & Wisdom, NOW!" posted Trump on Truth Social.
Read his full remarks above.