Photos obtained and authenticated by the Washington Free Beacon suggest that Hunter Biden, son of President Joe Biden, had access to the garage in which his father stashed classified documents.
Last week, President Biden admitted that documents were found in his Delaware garage next to his 1967 Corvette.
The Free Beacon reports:
A Washington Free Beacon review of the laptop found four 2017 photographs of Hunter Biden, clad in a white collared shirt and a camouflage baseball cap, behind the wheel of his father's 1967 Corvette Stingray. GPS metadata embedded in the photos indicate they were taken within a minute of each other at 6:49 p.m. on July 30 of that year, just outside the president's Wilmington, Del., residence. The photos show Hunter Biden posing in the vehicle beside two young girls. One appears to be his then-12-year-old niece, Natalie Biden. The other could not be identified.

…

The photos are the most concrete evidence to date that Hunter Biden had access to areas of Joe Biden's home where the classified documents were stored and also cast doubt on the president's claim that the records were fully secured in a locked garage.
Check out the photos below: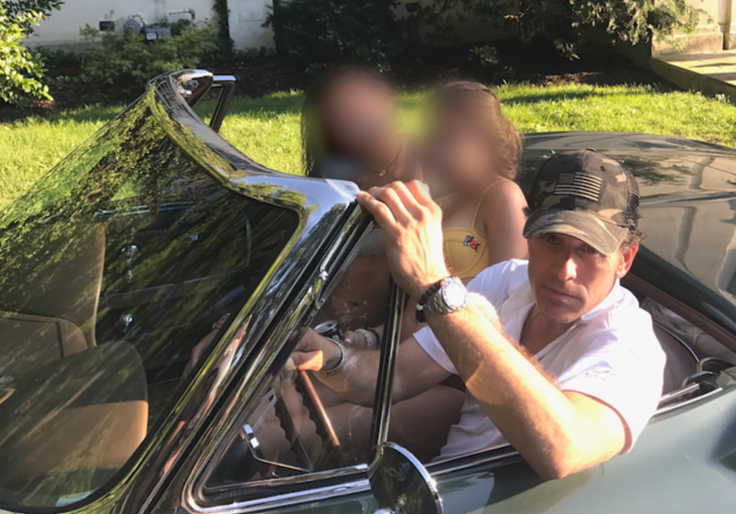 Meanwhile, it the dam appears to be breaking when it comes to the legacy media's coverage of Biden family corruption, with CNN posting a scathing report this week which publicly admits that Joe Biden met with "his son Hunter's business associates" while serving as Vice President of the United States.
Watch the report below:
READ MORE: CONFUSED JOE: Biden Looks Completely Lost During MLK Day Celebration