Former President Donald Trump unloaded with both barrels on Ron DeSantis early Monday morning, accusing the Florida Governor of being a "globalist" and "unapologetically shutting down Florida and its beaches."
"Ron DeSanctimonious, who I made Governor in BOTH the Primary & the General, is also a Globalist, & so are his donors," Trump told followers on his Truth Social platform. "Jeb 'Low Energy' Bush was next to him last week. Check PAST!" Bush, the former Governor of Florida, was seated near DeSantis during his inauguration earlier in January.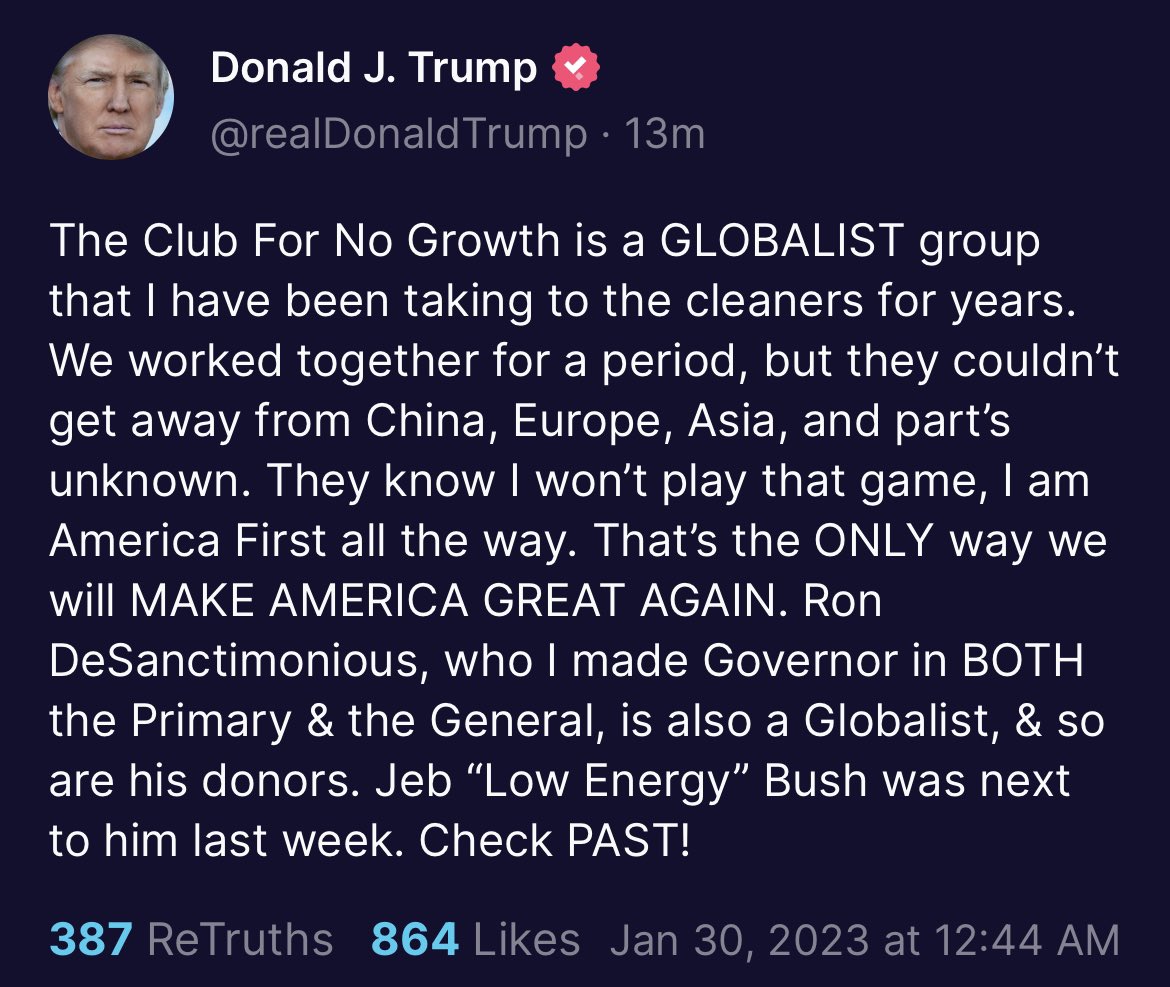 Trump also criticized DeSantis' COVID response, something that has earned him praise amongst many conservatives.
"The revelations about Ron DeSanctimonious doing FAR WORSE than many other Republican governors, including that he unapologetically shut down Florida and its beaches, was interesting, indeed," Trump wrote. "DJT leading BIG!!!!"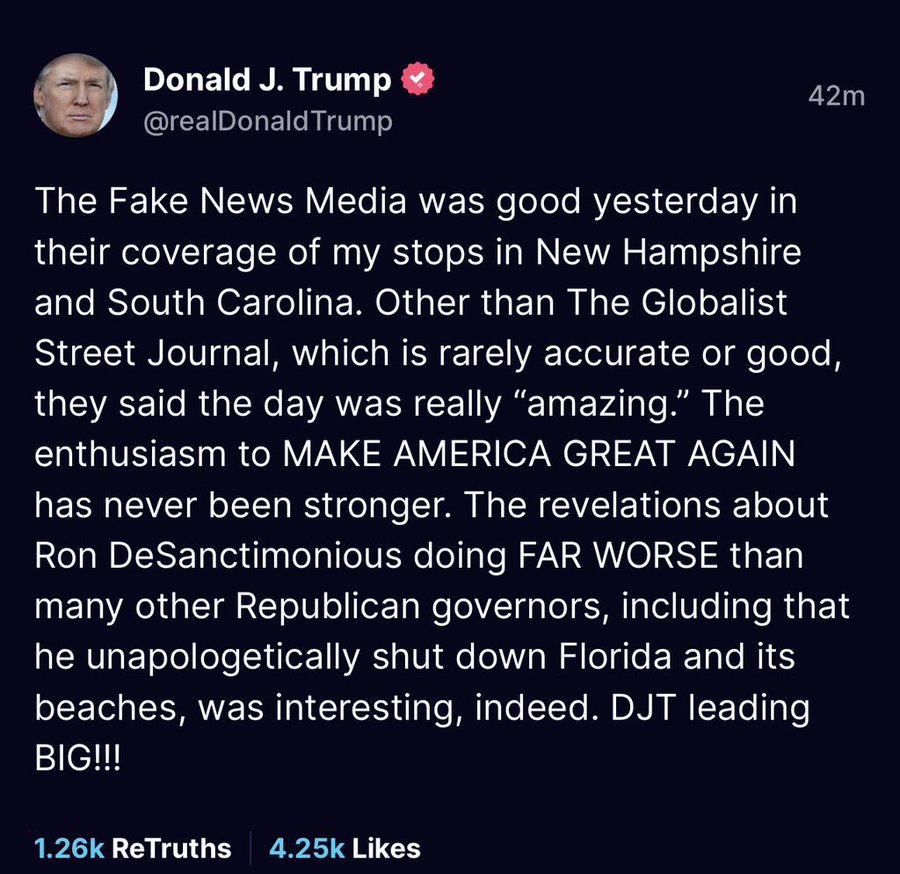 Trump's criticism of DeSantis's brief closing of beaches in Florida is receiving some pushback. While Governor DeSantis was reopening beaches in April of 2020, Trump was criticizing Georgia Governor Brian Kemp, who was reopening hair and nail salons, barbershops, gyms, tattoo parlors and bowling alleys of his state at the same time.
"I told the governor of Georgia Brian Kemp that I disagree strongly with his decision to open certain facilities which are in violation of the phase one guidelines," Trump said at a White House coronavirus task force press briefing on April 22, 2020. During that same briefing, Trump threatened to intervene if Kemp stepped "out of line" with his administration's guidelines.
"[I]f I see something totally egregious, totally out of line, I'll do (something)," Trump told the press.
WATCH—FLASHBACK: Trump Criticizes Georgia for Reopening in April of 2020: