House Speaker Kevin McCarthy blasted Congressional Democrats for appointing Rep. Eric Swalwell of California to the House Intelligence Committee, despite the fact that Swalwell is a national security threat.
Watch McCarthy blast Swalwell and Congressional Democrats below:
"If you got the briefing I got from the FBI, you wouldn't have Swalwell on any committee," McCarthy told reporters during a press gaggle on Tuesday. "And you're going to tell me other Democrats couldn't fill that slot? He could not get a security clearance in the private sector. So would you like to give him a government clearance?"
Speaker McCarthy gave no specific details as to what compromising information the FBI has on Rep. Swalwell, but the California congressman was a known target Fang Fang, an alleged Chinese spy who cultivated California politicians until she suddenly fled the county in 2015. Although Swalwell denies any wrongdoing, U.S. Intelligence officials report that Fang Fang, also known as Christine Fang, engaged in sexual and romantic relationships with numerous elected officials.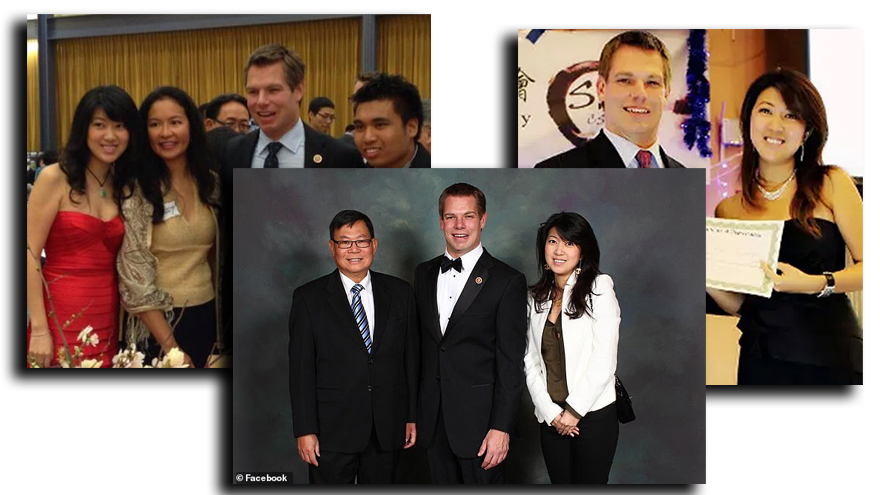 Back in 2020, Swalwell refused to answer questions when asked about his relationship with Fang Fang, telling Axios, "Rep. Swalwell, long ago, provided information about this person — whom he met more than eight years ago, and whom he hasn't seen in nearly six years — to the FBI. To protect information that might be classified, he will not participate in your story."