According to Comer and a memo released ahead of his press conference on Wednesday, records obtained by the committee shows that not only did the Biden family receive money from China, but also how the family actively attempted to conceal the source of the money using shell companies.
The memo alleges that members of the Biden family and their business associates formed over 20 companies, with most being limited liability companies formed during Joe Biden's vice presidency. The shell companies include Lion Hall Group LLC; Owasco P.C.; Robinson Walker, LLC; Skaneateles, LLC; Seneca Global Advisors, LLC; Rosemont Seneca Partners, LLC; Rosemont Seneca Principal Investments LLC; Rosemont Seneca Bohai, LLC; Hudson West III, LLC; Hudson West V, LLC; CEFC Infrastructure Investment (US) and others.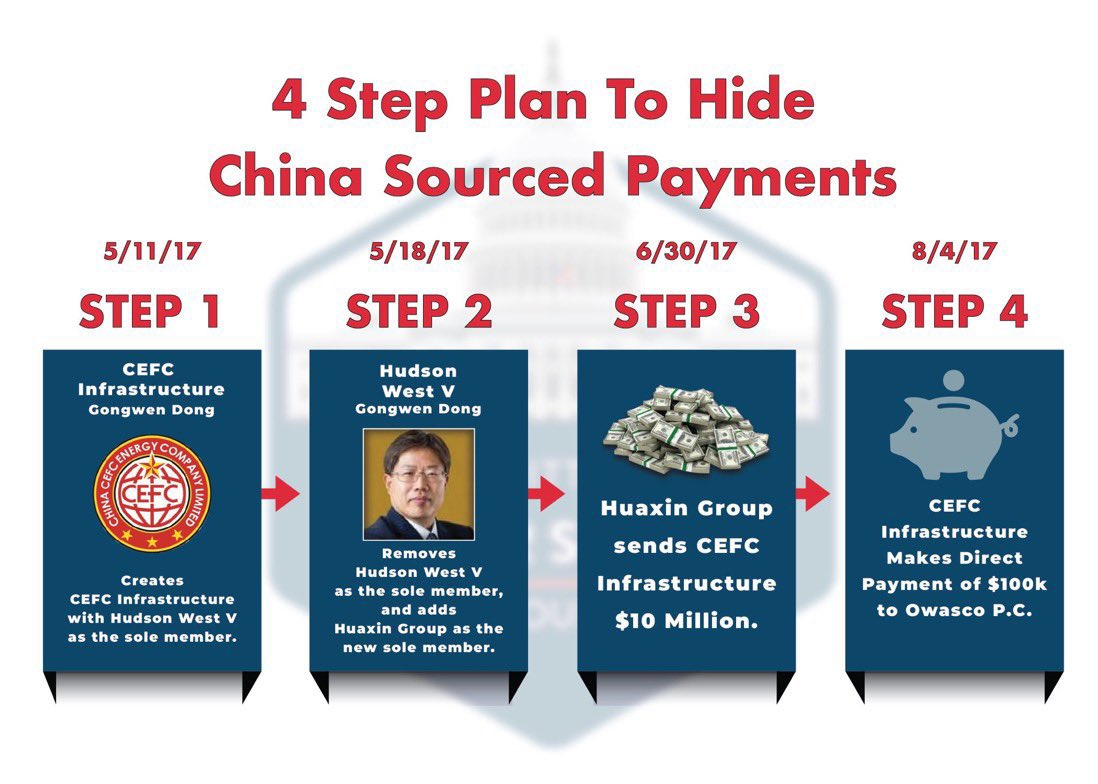 The memo also states that after assuming the vice presidency in 2009, Hunter Biden and his associates formed at least 16 companies. Records reveal that the Biden family, their business associates, and their companies received over $10 million from foreign national companies. The memo goes on to identify payments to Biden family members from foreign companies, both while Joe Biden served as Vice President and after he left public office.
"The Biden's associates created at least 16 companies while Joe Biden was Vice President," explained Rep. Byron Donalds during Wednesday's press conference. "Now, the list is 20, and as we continue our investigation, that list is growing. To serve what purpose? And the purpose of all these companies being created is to conceal money that the Biden family has been gaining because Joe Biden has been sitting at the upper echelon of our politics for almost five decades[.]"
Comer's memo alleges that in some instances, Biden associates would receive large deposits from foreign sources into their bank accounts and then transfer smaller, incremental payments to Biden bank accounts. These financial transactions appear to be an attempt to conceal the source and total amount received from the foreign companies, according to the memo.
The memo also alleges that Chinese nationals and companies "with significant ties to Chinese intelligence and the Chinese Communist Party" hid the source of the funds by layering domestic limited liability companies.
The allegations in the memo are serious and raise concerns about the transparency and ethics of the Biden family's financial dealings. The Biden administration has not yet responded to the allegations.