On Wednesday, the The House Oversight committee held a press conference to reveal their findings in an investigation into the Biden family's domestic and international business practices. According to Committee Chairman James Comer, the findings raise questions about "risks to national security."
The Committee established a network of over 20 companies formed by the Biden family and their associates, with most of these companies being LLCs created while Joe Biden was serving as Vice President. Financial records obtained via bank subpoenas allowed the committee to trace at least $10 million in total payments from foreign nationals and their related companies to the Biden family, their business associates, and their companies. A significant portion of the money came from operatives in China and Romania.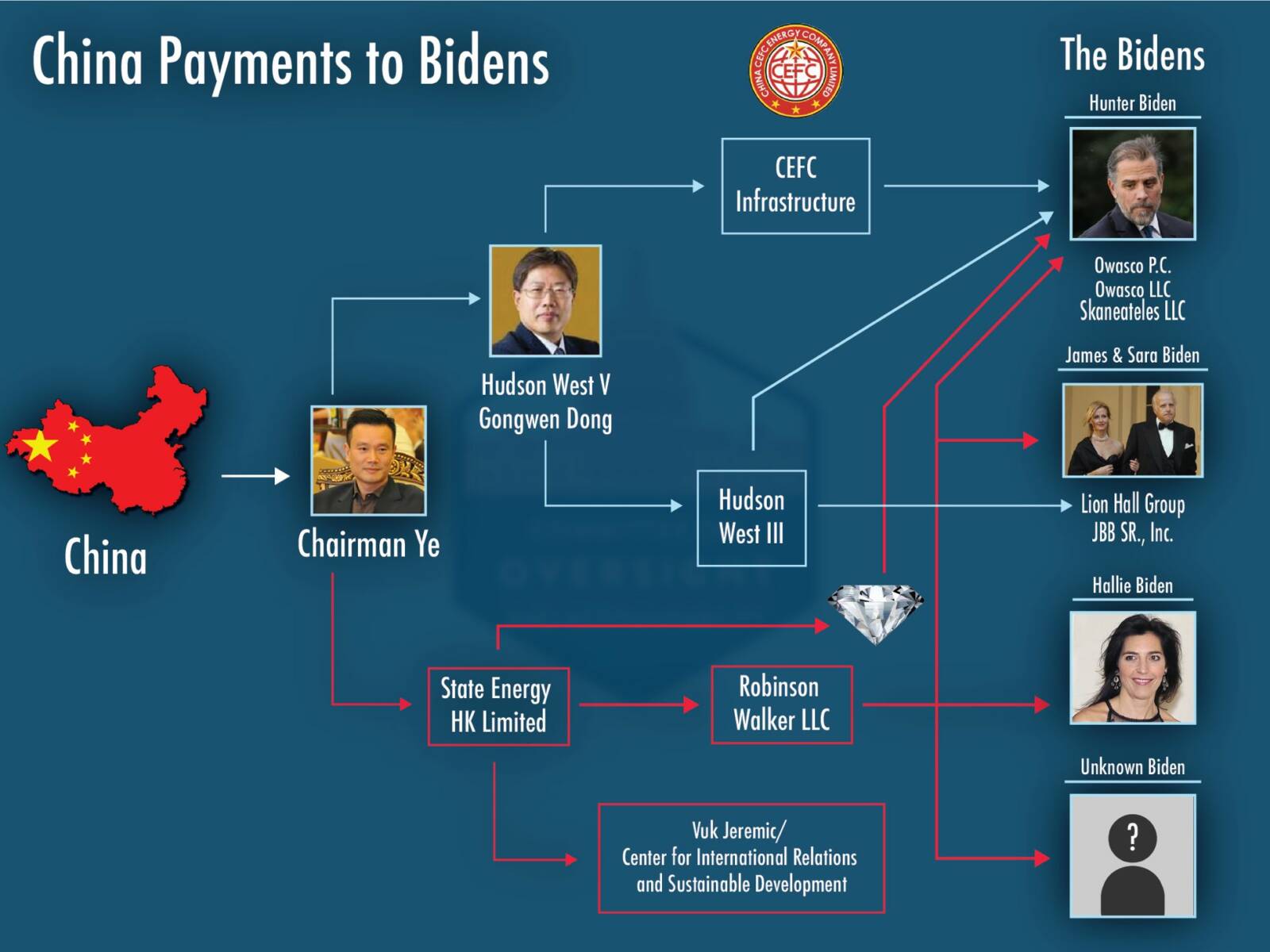 Committee Chairman Rep. James Comer unveiled that payments totaling $1 million from Romania were made to the Biden family while the then-Vice President was working on Romanian issues. "The transactions in Romania and China show related but separate issues identified by the Committee that raise serious questions about financial disclosures and risks to national security," Comer alleged.
However, it remains unclear what services the Biden family provided in exchange for this money, other than access and influence. As Rep. Nancy Mace (R-SC) stated, "Every time we turn over a rock, there's more evidence. This could be the most corrupt scheme in American politics, where a sitting vice president… where we saw members of his family, nine of them so far, there may be more, that were enriched from countries all over the world."
The House Oversight committee's ongoing investigation into the Biden family's business practices has not yet reached a conclusion, but it has undoubtedly ignited concerns about transparency and potential risks to national security.