New York Representative Alexandria Ocasio-Cortez is under investigation by the House Ethics Committee according to a letter from committee chairwoman Rep. Susan Wild and ranking member Michael Guest.
According to the letter, the ethics violation was first referred to the committee back in June of this year.
"[T]he Acting Chairwoman and Acting Ranking Member of the Committee on Ethics have jointly decided to extend the matter regarding Representative Alexandria Ocasio-Cortez, which was transmitted to the Committee by the Office of Congressional Ethics on June 23, 2022," the letter reads. "The Committee notes that the mere fact of a referral or an extension, and the mandatory disclosure of such an extenson and the name of the subject of that matter, does not itself indicate that any violation has occurred, or reflect any judgement on behalf of the Committee."
There is no indication yet on just what Rep. Ocasio-Cortez is being investigated for.
Check out the letter confirming the investigation from committee chairwoman Rep. Susan Wild and ranking member Michael Guest: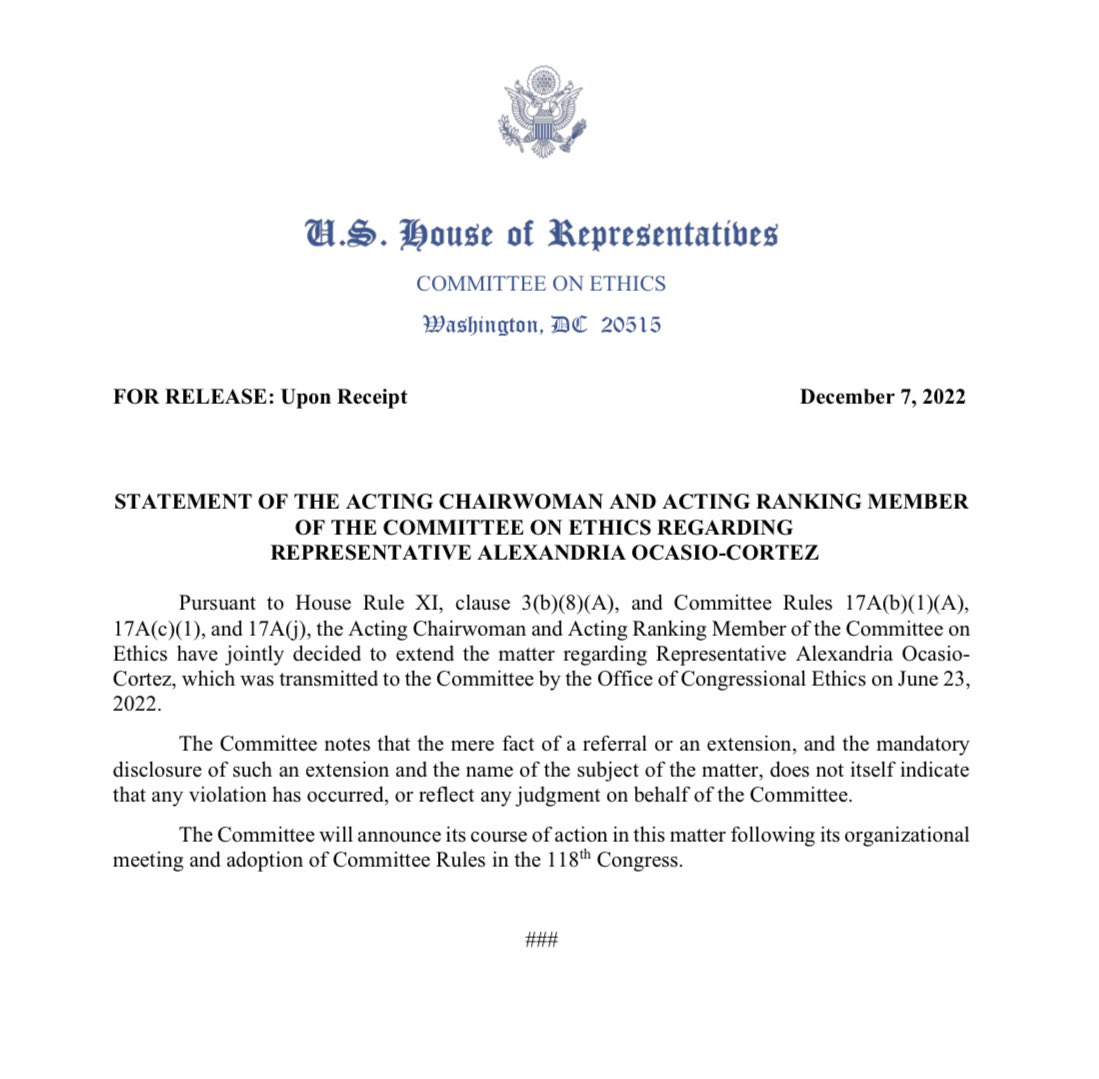 READ MORE: JOE MALFUNCTIONS: Biden – 'Nano, Anyway, Nano, Nono, Nano, I don't Know'